Weaving Plant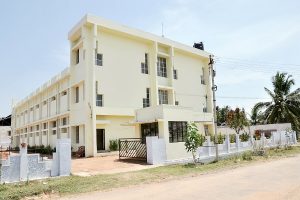 AMPL has established a state of the art weaving plant at Pollachi, Tamil Nadu, India to produce Rayon Fabric in collaboration with a firm called "Hi-Tech Weave". The plant is housed in a factory area of 17,000 Sq.Ft.
Weaving plant has been equipped with Eight (8) Dornier Looms and a versatile Sectional Warping Machine with all accessories required for a weaving plant.
Rayon Cloth is the main raw material for AMPL and has achieved self reliance both in quantity and in quality.
The plant is also engaged in weaving Nylon, Polyester and other heavy-duty technical textiles.
---
Carbonization Plant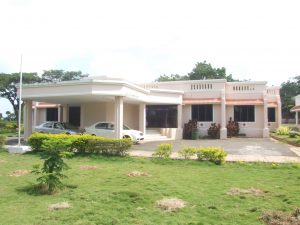 AMPL has established a hi-tech Carbonization Plant to manufacture Rayon-based Carbon Fabric (Ablative).
AMPL has the production capacity of 1,80,000 Sq.Mts of Rayon-based Carbon Cloth per annum with full fledged infrastructure housing production centre, laboratory, Stockyard, R & D centre, Inspection and Evaluation Room etc.
Technical specification of the Fabric is detailed in Products section. AMPL has the capability to produce Fabrics of different specification for various applications.
---
Composite Plant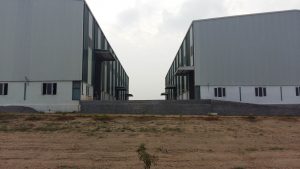 AMPL has been keenly observing the multiple usage of the Rayon-based Carbon Fabric for the past five years. It has taken a forward step in laying foundation for the Composite Entity on 9th July, 2012 with the knowledge and experience gained by the Chairman and his team over several years.
Composite processing plant at Arasampalayam Village under the name and style of Aerospace Composite Entity (ACE) commenced it's operation from Oct 2016.
ACE has been established on an area of 19.24 acres with factory built up areas of about 60,000 Sq.Ft.
ACE is now equipped with all sorts of machineries required for manufacturing various Composite Products. It has also established the Rubber Lining Facility.
ACE is capable of undertaking Hand Layup Moulding, RTM, VARTM, Filament Winding, Tape Winding, processing through Ovens & Autoclaves and Pre-perg Manufacturing.
---
Renewable Power Generation
AMPL has established a Windmill with a capacity of 850 KW and Solar Power generation with a capacity of 110 KW towards its captive power generation.